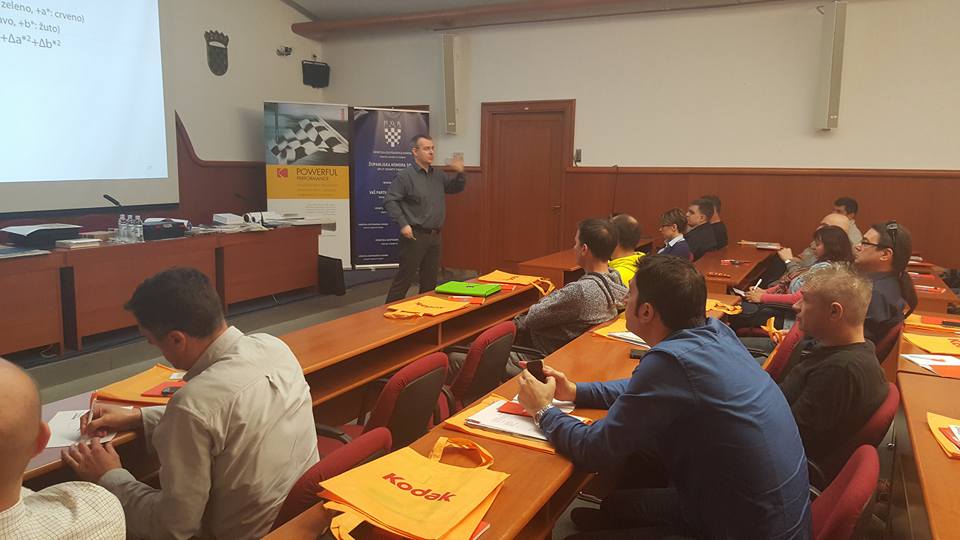 REGIONAL WORKSHOP'S: SIMPLE SOLUTIONS TO BETTER PRODUCTION
We are especially thanks to the Croatian Chamber of Economy for enable us to have workshop's in three different Croatian region: first in Rijeka on 26/01/16 for customers and partners from the area of Istria and Kvarner, second was in Split on 22/03/16 for the area of Dalmatia and Herzegovina and thirth was in Osijek on 20/09/16 for region of Slavonija and Baranja.
Under workshop named "Simple solutions for better production" we're presented an numerous solutions from Grafik.net portfolio:
Printflow DIPS In-line for reducing makeready time and paper waste and Pritnflow Closed-loop for Improving color consistency
Measuring devices (Techkon and X-Rite)
Standardization of graphical output (PSO FOGRA)
Sheet-fed digital printing and finishing (Kodak, MGI, Konica Minolta and Morgana)
Roll-fed Digital printing (Durst Tau 330)
Complete solutions for large format printing (EngView, Zund, Durst)
The same workshop we have also in Sarajevo on 05/04/16, this time in co-operation with BiH Chamber of Economy and with technical help of our BiH partner - company Graphic.Dot from Sarajevo.
We are grateful to all partners for their active participation and great interest.
RIJEKA, 26.01.2016.
SPLIT, 22.03.2016.
OSIJEK, 20.09.2016.
SARAJEVO, 05.04.2016.