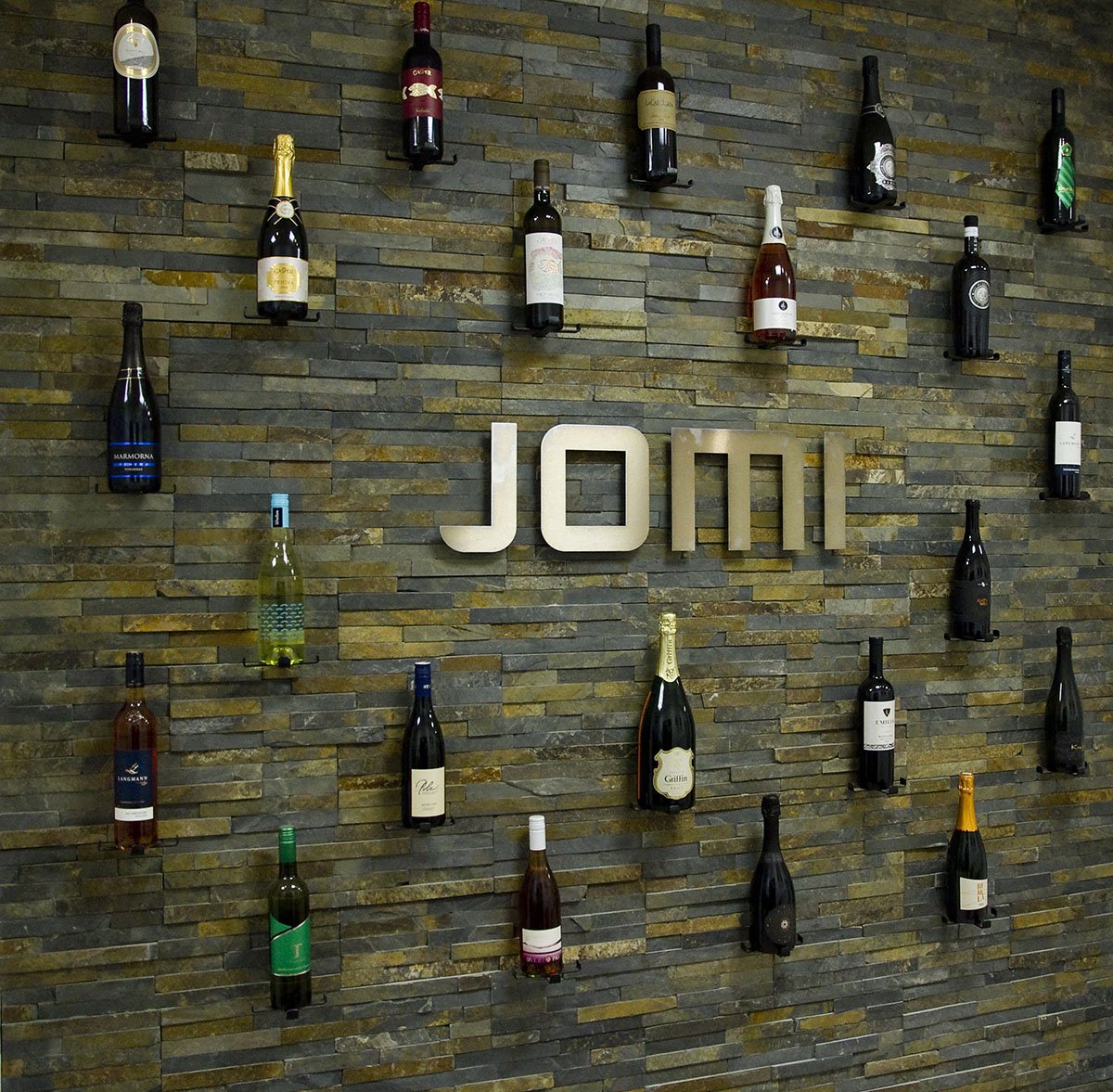 LABEL PRINTING SPECIALISTS - JOMI LABELS
We spoke to Mr. Darjan Lipoglavšek, the owner of the JOMI Labels , Ltd. company from Radeče in Slovenia about the successful installation of the DURST TAU 330 RSC E UV inkjet printer for digital printing of labels and packaging. Jomi Labels printing house is recognized as the first choice when it comes to production of labels for wine, beer, pharmacy and meat industry. Jomi Labels production is focused on the regional (Slovenian and Croatian), as well as the Western European market (Germany, Austria and Italy). This printing house is constantly building and expanding its capacities and has a great growth potential in the markets of the European Union.
The DURST TAU 330 RSC E UV is the first digital printing machine in JOMI Labels' production facilities. So far, the machine has enabled flexibility to the existing offset production and has taken on a large number of jobs, thus reducing the time it takes to prepare offset machines. In addition to the standard CMYK, this model also prints in white and there is a possibility of OVG (orange-violet-green) upgrade.
The DURST TAU 330 RSC E UV can be upgraded to a full printing speed of 74 m/min and prints in 244 and 330 mm widths. The print resolution is 1200 x 1200 dpi (2pl droplet size), and the use of the white colour does not affect the productivity of 1020 m2/hour. During the development of the DURST TAU 330 RSC E, particular attention was paid to the flexibility of the machine and the ability to upgrade the system quickly and easily. From now on, with the affordable RSC model, the door is wide open to all small and medium-sized printing companies, which will open new production possibilities and new markets. All options from the previous DURST TAU 330 RSC models can be upgraded to the new Model E, which includes a cooling roller, variable press or a large external roll carrier (jumbo unwinder). The machine is shipped exclusively with Durst's Workflow Label software and is installed and maintained by the DURST general regional dealer - Grafik.net Ltd. from Zagreb and their partner for the Slovenian market, Bisson Grafik Ltd. from Ljubljana.
How and when was JOMI Labels Ltd. founded? How have you developed throughout history?
Our business started about 15 years ago when we started with letterpress, shortly after that we went into offset production and "found ourselves" in this technique. Today we have six offset narrow web labelling machines and significant finishing production required to produce the final product. The company has been family owned since the beginning and the whole family is active in the work - mother, father, my wife and I. Today, we employ 20 workers, most of whom work in production (preparation, printing and finishing).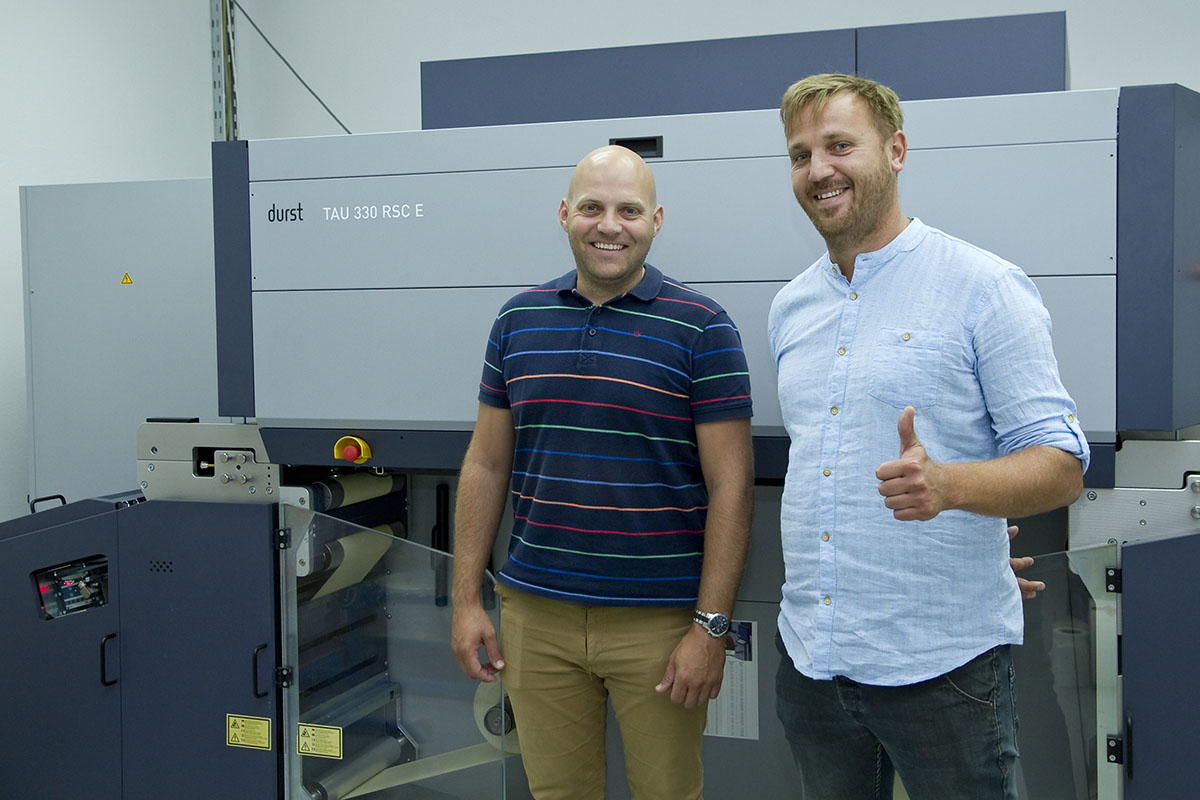 In addition to labels, do you do produce other graphic products? In what markets do you operate and who are your customers (what industries do they come from)?
We specialize exclusively in the production of labels, with an emphasis on wine labels, but as we expand to other markets, there has been an increasing demand for variable prints but also foil and translucent prints that are difficult or impossible to make with offset technique. By investing in DURST TAU 330 RSC E, we have expanded the capabilities and flexibility of our production and can now focus on delivering new products to clients in the cosmetics and pharmaceutical industries which require printing on coated, "smooth" and transparent materials.
As for the market, more than 60% of our market is still based in Slovenia and Croatia. We export mostly to Austria, Germany and Italy, and the volume of exports to these markets grows up to 50% annually. Foreign markets are grateful in terms of quantities, because a single order from German winemakers can be equal to an annual volume of orders coming from a domestic winemakers from Slovenia or Croatia.
What products are you competitive with in foreign markets today and what is the key to success in the Western European market?
In foreign markets, our clients are mostly winemakers, and almost all new inquiries come from recommendations. In the beginning, it was difficult to get orders from these markets and persuade clients to agree to Slovenian production.
In addition to the superior quality which is implied and a slightly lower price, the most important thing is to offer fast realization times. Delivery time in Austria, Germany and Italy is 3-5 weeks, and we are able to deliver the product in 7-10 days after ordering, which has proven to be our main advantage.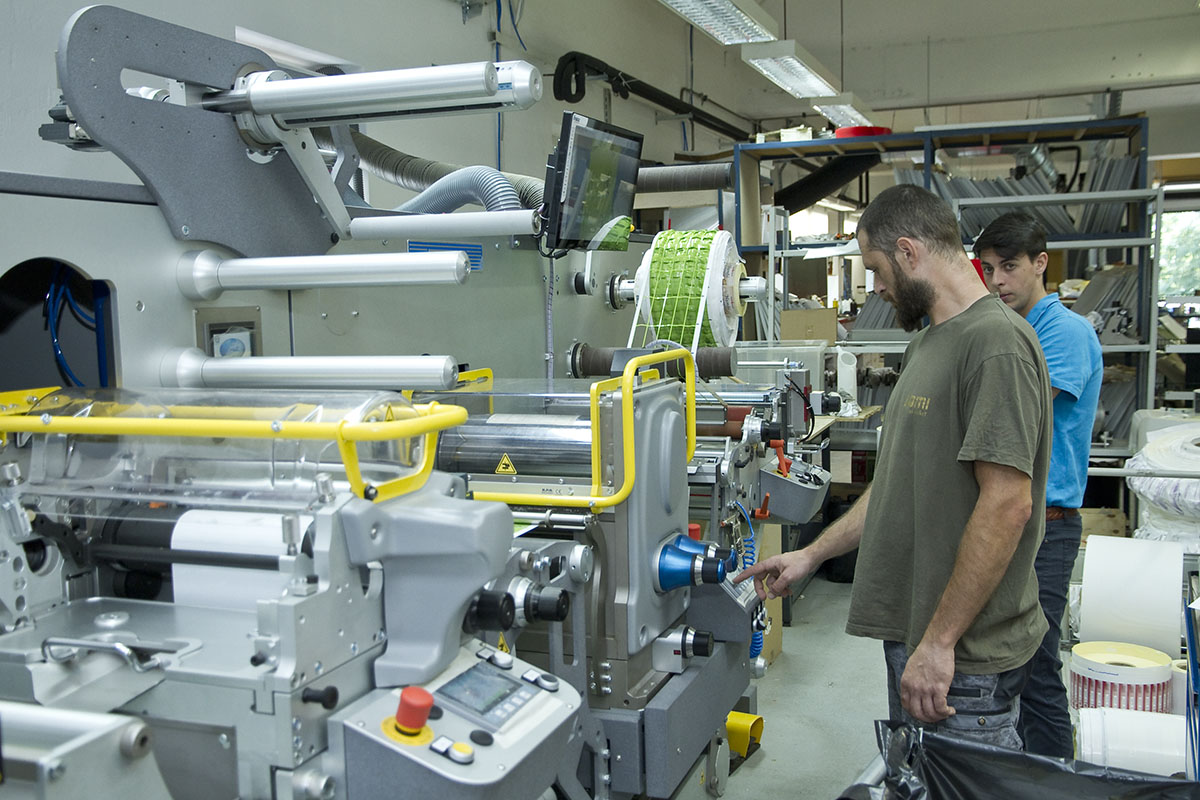 What are the main challenges in manufacturing and what is most important for reliability and competitiveness?
When it comes to our own production facilities, we have almost everything "in-house". Only die-cutting tools and foil clichés are made by our partners.
I am often asked why we have two or more machines for each production process. The main reason for this is not a significant expansion of capacity, but the certainty that we will always be able to deliver the product on time, regardless of any unforeseen situations or breakdowns. It is important to have equipment and production that you can always trust. The customer must never feel defects in the production.
What was the main reason for choosing the DURST TAU 330 RSC E UV and how has this machine improved your printing output?
We made the last major step in our production years ago when we introduced varnish screen printing with 3D effect. Until then, it was impossible to produce the effects of 3D varnish and foil in Slovenia. Today, more than 85% of Slovenian winemakers have labels with these effects that raise their product to a higher level. Good equipment ensures the realization of even the most demanding products.
This year we have made another major step forward by investing in digital printing technology. We had plans to buy another offset machine, but we decided to invest in digital printing instead. We didn't even consider the machines of other brands, we wanted DURST from the very start.
After installation, the main benefits of digital printing were immediately apparent. In one day we printed 35 jobs with at least 20 changes of material - which is unthinkable in the offset. Digital production is much cleaner compared to offset and does not produce as much dirt, and the configuration we have installed is able to print CMYK + white, further expanding the capabilities of the applications we can make. In addition to investing in DURST, we have expanded our finishing capacity with two machines to handle the new volume of print jobs.
The main benefit that came with the DURST TAU 330 RSC E UV machine is the flexibility of our printing production. I think we have also halved delivery times from 7 to 3 days.
In terms of reliability and quality, what does DURST mean for you? What was your collaboration with Grafik.net and Bisson Grafik like during the installation?
Prior to the investment, we had visited DURST several times and got the impression that this was a serious manufacturer of printing equipment that we could trust in the long run, as well as their regional distributors Grafik.net and Bisson Grafik.
Although I have known Mr. Klemen Bister from Bisson Grafik for a long time, this is our first cooperation. I was able to get the right information at the right moment and the whole process did not take much time. In just one month we have arranged everything we needed to install the machine. While testing, DURST also enabled us to print trial jobs, so we were able to check on concrete examples how will our customers respond to the digital print and the results were excellent.
I see the future cooperation in the procurement of new equipment, but I am also considering the possibility of collaborating with Grafik.net in the field of print standardization. At the end of the year we are considering further expansion our production capacity and if there will be a need for additional investment in digital production, we will consider purchasing another DURST machine.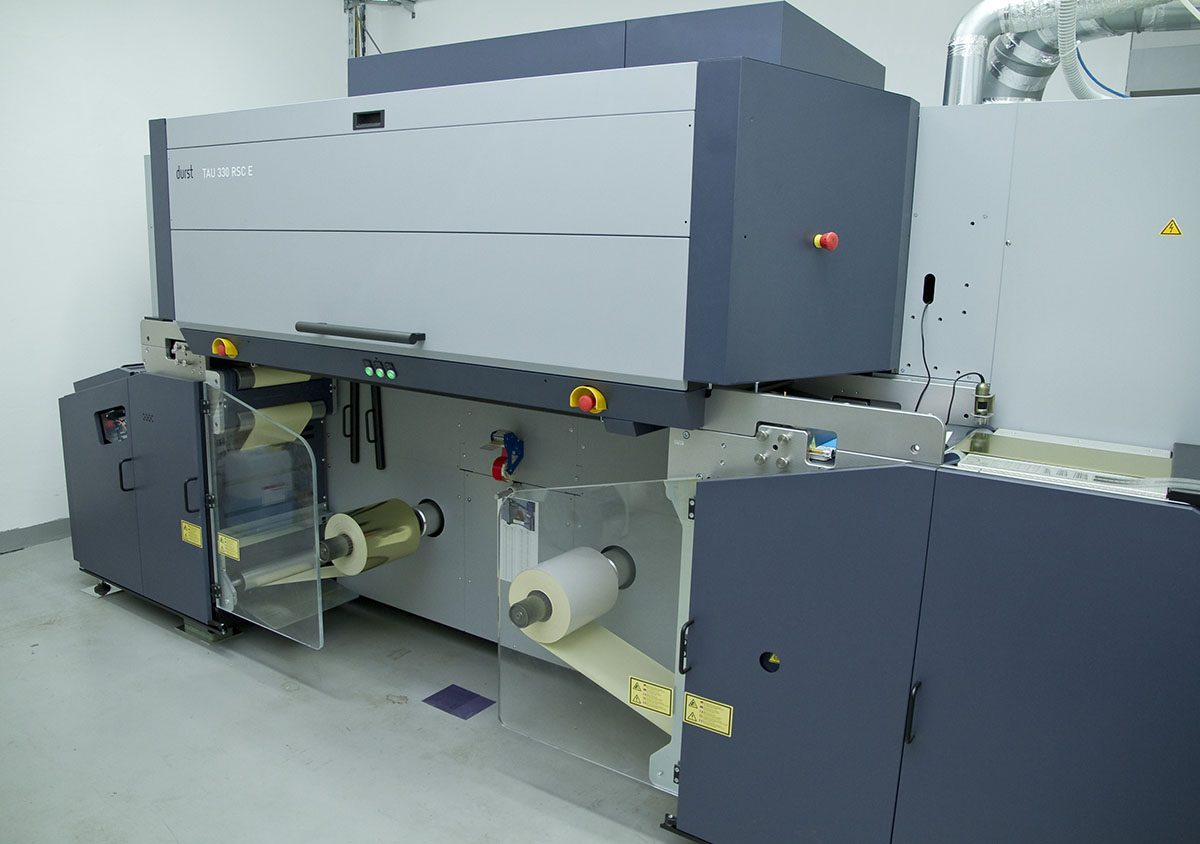 Tags: Durst